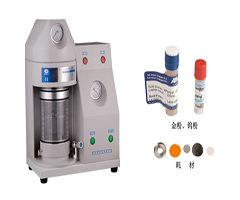 The equipment for science and engineering education in schools, colleges, universities etc. The gun is applicable to the gene-transformer of small animals, cultured cells, bacteria, embryos, plants and microorganisms. The gun featuring ease of use safety and high efficiency is favorably received by genetic researching institute and neuroscience researching centers.
Applications
Features
Control
Construction
Specification
Bio Gene is one of the only two manufacturers in the world for Gene Gun System. We supply desk-top and hand-held gene gun system to our domestic customers over ten years. Applying Gene Gun system, many top laboratories have used for research purpose & Gene Transformation research with impressive results. Many important thesis have been published in the professional magazines home and abroad. Using our Gene Gun.
The Gene gun provides a completely new technique for shooting genetic material and other substances into cells, tissues and organ cells by high-velocity micro-projectiles. And it is the latest gene-transferred technology. Driven by the pressure of compressed gas (He or N2 etc.), the gene gun generates a cold gas shock wave into the bombardment chamber. This pneumatic gene gun is eligible for a wide variety of cell types and makes the transformation efficient, stable and transient. The gene gun has a special mechanism by which it generates a gas shock wave and involves different rupture membrane at a certain pressure, ranging from 3.5Mpa to 10Mpa.
EN: 60601 : 1


EMD : 93/42/EEC
Material: Rice callus, PCAMBIA2301(11621bp, CaMV35S and GUS).

PROCEDURE:
I. Hyper osmotic rice callus 4 hours before bombardment
II. Bio Gene BTI-GJ-1000 bombardment setting: Helium pressure 7.0Mpa, Target distance 60mm, Vacuum -0.095Mpa

RESULTS
I. GUS examination shows that:
Transient expression rate by Bio Gene BTI-GJ-1000 : 45%
Transient expression rate by Bio-Gene BTI-GG-1001
See Figure 1


II. Section of frozen tissue shows that:
The Particle is delivered into similar cellular layer after bombardment.
See Figure 2

Pressure range: 3.5-10Mpa

Max. Target area: 20 cm

2

The diameter of the largest target: Φ 50mm

Voltage: 220V

Gas source: Helium or nitrogen

N/W(KG):34 G/W:36

Packing size: 57.5*47.5*32cm, 38*19*29.5cm