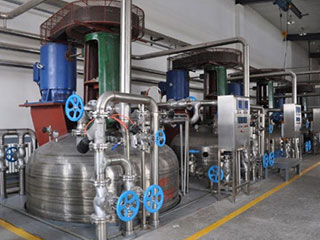 BioGene Biofertilizer Reactors Have an edge over competitors as they come in tailor-made solutions which are designed especially as per the customers requirement for producing desired biofertilisers.

BioGene manufactures small and large capacity vessels for such reactions from 500 L to 2500 Ltrs production capacity at many places all over the globe such reactors are used successfully in many Agro-based research organisations industries and universities for onward by fertilisation leads.

BioGene Manufacture these reactors hundred CGMP standards and complying to electro magnetic directors as per the international standards from 316L or 304 stainless steel with jackets, cooling coils,software PLC controller large display and automatic ph, DO, Temperature, antifoam, and gas controls.
Applications
Features
Control
Construction
Specification