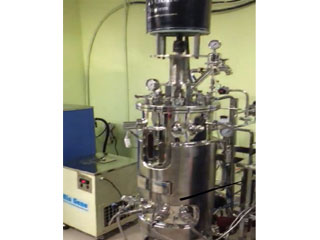 BioGene pilot scale fermenters recognised as quality product at world over where in pilot matches are to be fermented for large scale industrial bioprocess products this pilot fermenters from buyers in our in applications for cultivation test whether this mammalian cells have to be cultivated or sugar, carbohydrates are to be broken to generate alcohol,Lipase,invertase enzymes through genetically modified microbes.

BioGene Pilot Scale Fermenters Bioreactors comes in single vessel or multiple vessels of similar or different capacities which can be easily controlled through micro processor situated at a remote place.

Wi-Fi or online driven menus with controls through the colour monitors enabling the user to Check the process values and monitor programs,control and visualise the flowchart of the present online process.

BioGene Pilot Scale Fermenters Are a true solution to pilot fermentation needs.
Applications
Features
Control
Construction
Specification