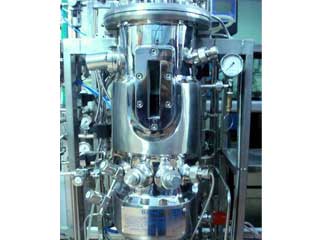 Today world over the thrust is to improve quality of life whether human plants animals aquatic centres all over the world and large industries which are under tremendous pressure to generate bioreaction and products to elevate quality of life and environment.

BioGene Seed Fermenter are technology driven bioreactors Fermenters have dedicated software which are designed to carry out seed fermentation at lab or industry levels.

These fermenter are manufactured under strict control following CE standards and electromagnetic directives as per the international standards for safety compliance as as as well for CGMP standards as well.

BioGene fermenter for seed application comes in single vessel or multivessel formant where in the user scientist or the industries can have a single control for single or multiple Vessels, Advance SCADA controls and plc driven programmes enable the user to program defined and targeted process and results with much ease.

BioGene fermenter can also be designed to have photo reactions as well for the seed applications.

The applicationbased seed fermentation and bioprocess engineering has helped many scientist in the field of anaerobic or aerobic fermentation where the target desired cells have to be studied and process on the bio fermentation product is to be established for further manufacturing and confirmation.

Seed fermenter are available from 30 L to 200 L capacity.
Applications
Features
Control
Construction
Specification