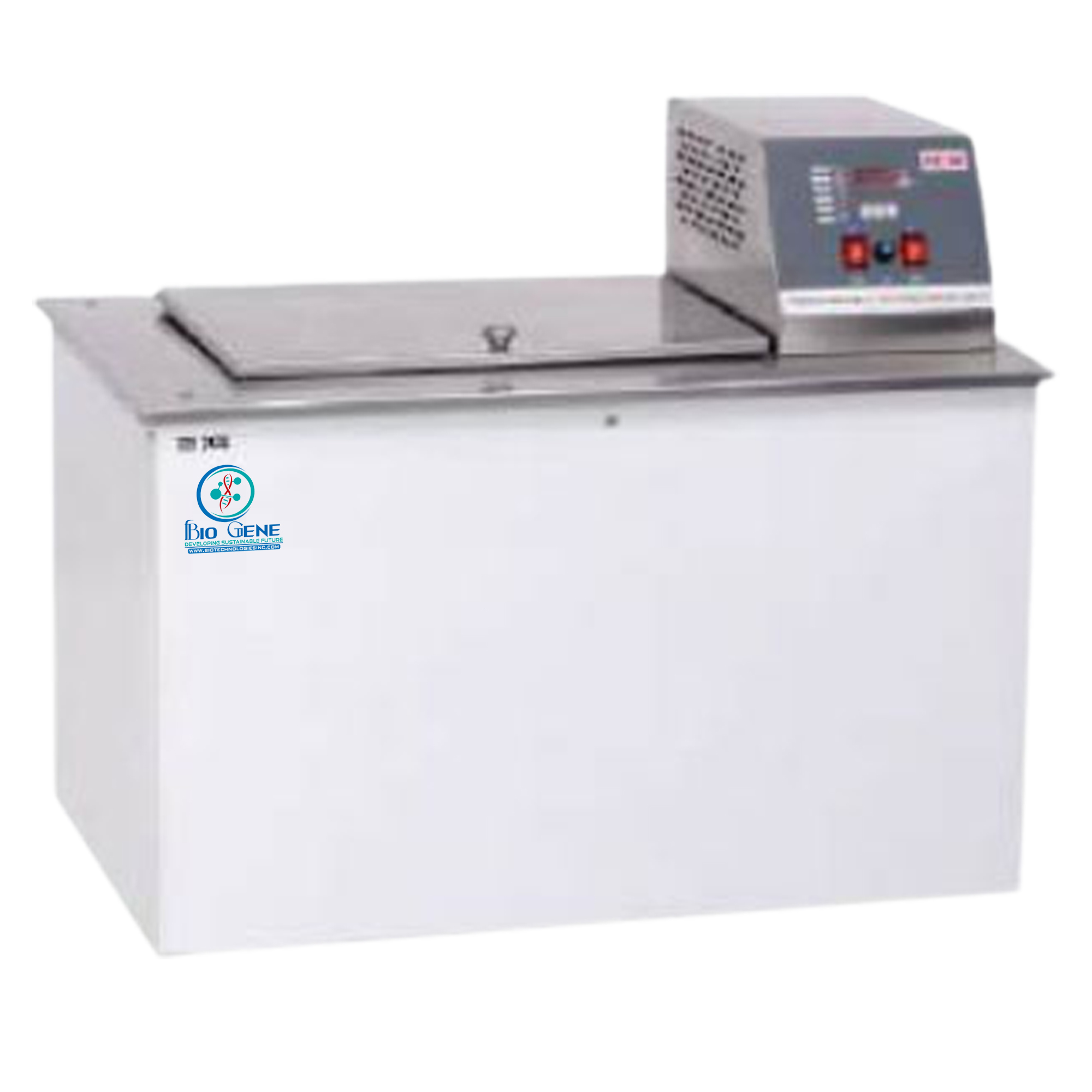 Bio Gene equipment finds wide application for conducting various quality Control, Production, researches and experiments worldwide.
Bio Gene follow stringent quality management system in all our business activities, through qualified team of proficient quality analysts.
They make sure to follow quality measures at every production stage right from procurement of raw material to final dispatch of the range. Further, the product assortment is quality inspected at all stages of production under the able guidance of our quality team.
Presently, apart from the domestic markets, Bio Gene serves the demands of clients based in USA.
Applications
Features
Control
Construction
Specification
Microprocessor based controller for precise monitoring and controlling of temperature at 4

℃

High performance 1.5 kw heater & compressor to achieve the set temp

Over temperature safety limit, audio visual alarm

LED monitor to display the working status of thawing bath

Continuous water circulation for temp uniformity & rapid thawing

Audio visual alarm after elapsed time

Capacity to thaw 15 plasma bags

Equipped with compressor heater and a pumping system to ensure temperature maintenance at any set value between 3℃-50℃

High capacity pumps to facilitate optimum and uniform thawing of plasma

System to prevent contamination of individual ports during thawing
Tray with individual compartments ensures that ports of bags are kept above water level during the procedure

Mounted on castors wheels for easy transportation facilities

Time taken for one process: 2 hours for plasma bags store at -40℃

Mechanism of thawing: Pumping mechanism by high capacity pump and maintenance of temperature by heater & compressor

Temperature setting method is sealed sensor dipped directly in the water

Castors wheels: Mounted on lockable castors wheels
TECHNICAL SPECIFICATION FOR PLASMA THAWING CRAYOBATH

MODEL

BTI-CB-10

Capacity

10-12 bags per one cycle

Power Consumption

1600W

Operating Temperature

3.5-4.5

Programmable Temperature Range

3-50

Display

4x7 segment LED

Temperature Controller

Microprocessor based digital controller

Capacity (in terms of bags)

12 fresh frozen plasma bags

Time taken for one process

2 hours for plasma bags store at -40

Tray

Stainless steel removable tray of individual compartments for holding plasma bags

Power Supply

230 +10% V, 50Hz, 15A single phase AC

External Dimension (wxdxh)

850x500x800

Temperature sensing method

Sealed sensor dipped directly in the water