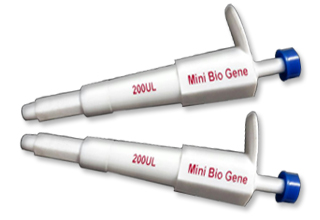 Bio Gene Mini Micropipette are a smart solution for bulk Pipetting palm fit design, 120 mm length simple, smooth and accurate micro volume mini pipette become very cost effective solution. During the Epidemic out break of many diseases Flu Avanza, SARS, Bird Flu, Swine Flu, Dengue etc. or LACTO (Milk) testing Dairy, Pathology, Hospitals, Microbiology labs make use of Bio Gene Mini Pipettes due to its very light weight it is easily transported with easy with the testing kits.
Applications
Features
Control
Construction
Specification
Bio Gene Mini Palm fit micro Pipettes are fast becoming and integral part of diagonostics kits in Hospitals, Pathology Dairy, Microbiology Labs, and in FAR Reach Tiny Health Centers and Dairy farms for LACTO applications.
Two, stage plunger, smart Tip fit design, Handy light weight, Autoclavable, Corrosion Resistant Reduce Physical Stress, Elegant, Palm fit operation.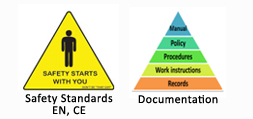 Factory Tested and certified At 22 OC

Confirm to: ISO8665, DIN 12650

GLC Guidelines, ISO 9001, ISO 13485


Accuracy Din, CE. EN – ISO 8655
Bio Gene Mini Micropipette are palm fit factory calibrated Little Genei.

Moulded under strict guidelines from virgin Poly propylene, one handed operation for bath right and left handers. Double stage Plunger design for smooth negative pressure at low force.

BioGene Mini Palm Fit have smart tip fit design which allows slip fit of micro tips. From 5-1000µl according to the pipette.

Beautiful color code in accordance to volume makes storage easy.
VOL : 5, 10, 20, 25, 50, 100, 200, 500-1000 µl

SIZE : 120 mm

MAERIAL : POLY PROPYLINE

GUIDELINES : GLC, ISO, CE, DIN

ACCURACY: 01 %

PACKING: INDIVIDUAL WITH TIP OR WITH TESTING KIT.